Custom Trolley & Handling Equipment Design & Manufacture



At Team Systems, we pride ourselves on our ability to Understand, Design, Engineer and Manufacture custom solutions for your custom trolley or custom handling applications. As we have been producing custom trolleys and custom Material Handling equipment for over twenty-five years, we are dedicated to providing the Australian market with high-quality and reliable custom trolleys and custom handling products. With our extensive experience of over 25 years in building custom trolleys and other custom handling equipment, we allow our customers to operate at the highest level in the manufacturing, storage and distribution of their materials.
Custom Trolley Design
Team Systems started our life as a Manufacturer of Custom Trolleys, Stillage and Shop Fittings back in the early 90s. Since then, our Custom Trolleys, Custom Handling products and Custom Warehouse Equipment have been used in all kinds of industries throughout Australia. You may not know this, but some of the many Custom Trolleys we have manufactured over the last 25 years are involved in moving everyday products that pass your hands every day. Take for instance Australia Post Barcode sorter racks. In conjunction with Australia Post, we custom-designed and manufactured the Trolleys that all the standard post goes through. These custom-designed trolleys enable efficient post-sorting and handling, greatly enhancing workplace productivity.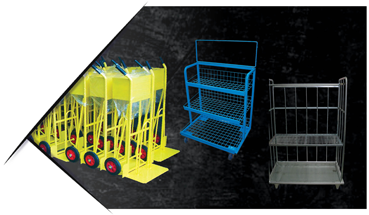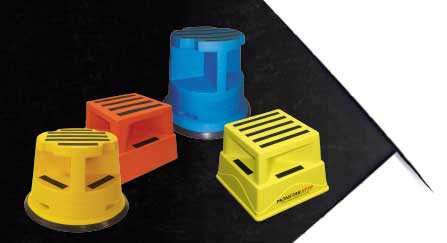 Custom Handling Equipment Design & Manufacture
We also designed the first round of mobile one-piece plastic steps with retracting castors in 1998. Known as the "Teamstep", this plastic safety step is constructed with rotomoulded durable plastic and it provides all users with a stable way of accessing just-out-of-reach areas. We have since added many models to this range, including our TSSU Stepup, TS Jumbo Team Step, and Monstar Safety Step.
Custom Safety Equipment Design & Manufacture
Additionally, we designed the only fold-away Fork Lift Work Platform in Australia. Our Collapsible Folding Work Platform is a foldable work platform safety cage that is designed to fit forklifts. It is ideal for a variety of manual tasks that require you to safely and steadily access heights.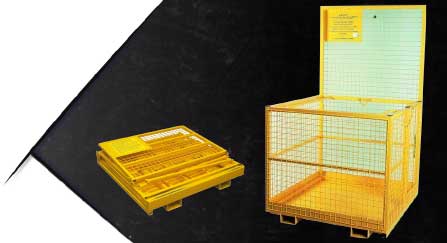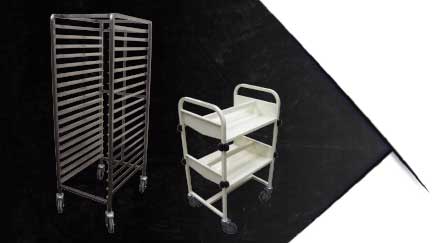 Custom Trolley Manufacture in Australia
Since our inception, we have not only been involved in developing our products, but we have also been heavily involved in Designing and Manufacturing custom trolleys and custom handling products for our customers. As a trusted Australian manufacturer, we are committed to providing our customers with the custom trolleys and other custom handling equipment they need to work at their best. Regardless of your environment, we can design custom handling equipment that is durable, reliable and suits all your needs.
Call us to arrange a site visit from one of our experienced representatives who can design and engineer a custom trolley or a custom handling solution for your application.
DANDENONG - HEAD OFFICE
121 Logis Boulevard Dandenong South VIC 3175
Phone: (03) 8791 5777
Fax: (03) 8791 5799